We appreciate your reviews!
We love what we do and we love hearing positive comments from you!
and
To leave a Google review you have to sign in to your Google account!
If you don't have a Google Account it's easy to sign up!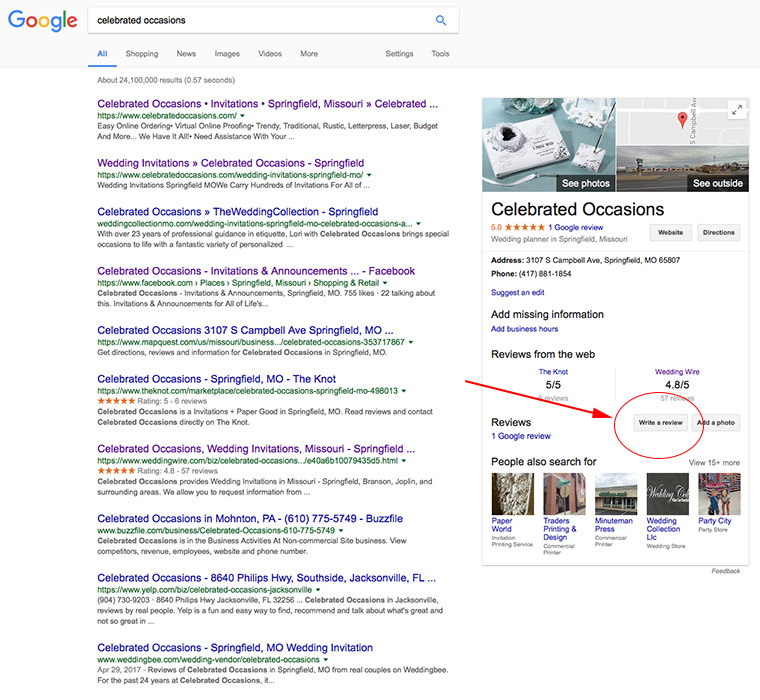 Thank you for choosing Celebrated Occasions!