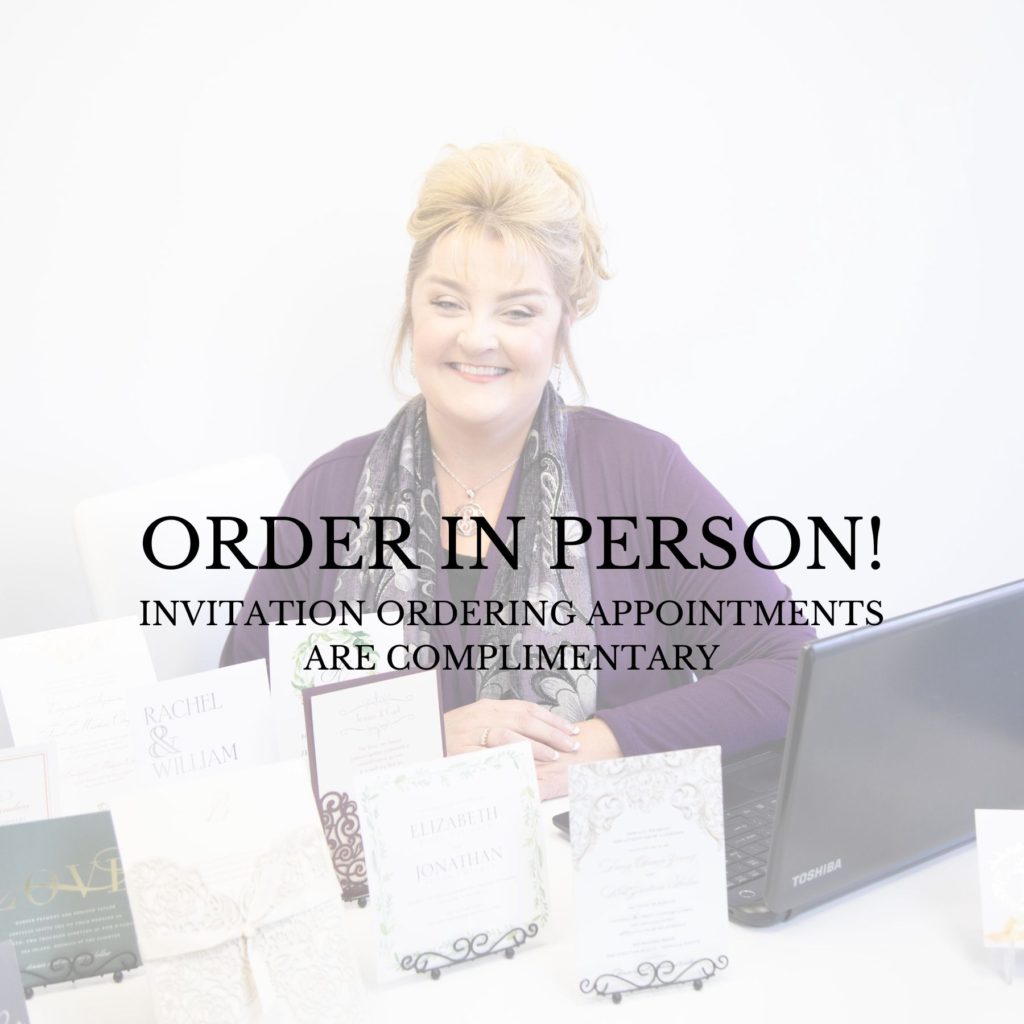 1) Click link to Contact Us ⤵
2) We call or text to schedule an appointment!
3) We will help you choose a perfect invite!
So many options and you can feel the quality!
4) Order & pay half of the balance!
5) Your order will be shipped to us!
6) We proof & count your order upon arrival!!
7) You pick up at our studio & pay balance!
Don't forget we do envelope addressing!